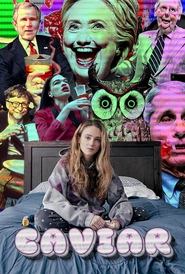 Caviar (2023)
Antigone Corday is an aspiring social media influencer. She is mourning the recent death of her brother, Jeremiah, a well-known pundit and voice for progressive causes. Soon, she receives a mysterious package in the mail–a pre-recorded video of Jeremiah. He claims to have uncovered a conspiracy that will throw her worldview, and the fate of the planet, into question.
Genre: Horror
Director: Jacob Michael King
Actors: Betsey Brown, Colleen Hallas, James Healy Jr.
Country: United States